Kohl's
THIS TREMENDOUSLY GIVING PARTNER CONTINUES TO OPEN THEIR DOORS TO HOST OUR OPERATION SCHOOL BELL® SHOPPING EVENTS EVERY YEAR. THEY PROVIDE DISCOUNTED GIFT CARDS FOR 1200 ECONOMICALLY DISADVANTAGED ELEMENTARY SCHOOL CHILDREN EACH YEAR TO SHOP FOR SCHOOL CLOTHES AND SHOES. KOHL'S CARES' GRANTS ALSO DEFRAY OUR PROGRAM COSTS, ENABLING US TO CLOTHE MORE STUDENTS.
San Manuel
THIS EXTREMELY CHARITABLE BAND OF MISSION INDIANS IS A MAJOR SUPPORTER OF OUR LOW COST DENTAL CENTER, WITH VERY SIGNIFICANT GRANTS THAT HELP FUND OUR STAFF SALARIES AND TREATMENTS FOR UNDERINSURED CHILDREN AND ADULTS, AS WELL AS HYGIENE SCREENING FOR KINDERGARTEN STUDENTS IN THE REDLANDS AREA COMMUNITIES.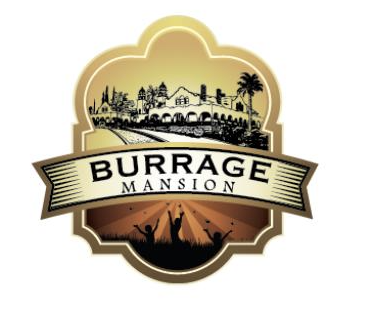 The Rochford Foundation
OUR PARTNERSHIP WITH THE WONDERFUL ROCHFORD FOUNDATION AND ITS GENEROUS SUPPORT OF OUR FUNDRAISERS AT THE BEAUTIFUL BURRAGE MANSION CONTINUES OUR ABILITY TO PROVIDE BENEFICIAL PROGRAMS TO THE UNDERSERVED CHILDREN IN OUR COMMUNITY.

Stater Bros
STATER BROS. CHARITIES AND STATER BROS. MARKETS HAS GENEROUSLY PROVIDED FUNDING FOR OUR OPERATION SCHOOL BELL® PROGRAM SO WE CAN SUPPORT UNDER-SERVED CHILDREN IN OUR COMMUNITY. IN ADDITION, THEY SUPPORT OUR FUNDRAISING EVENTS TO ENSURE WE CAN MAKE OUR LOCAL COMMUNITY A BETTER PLACE TO LIVE AND WORK THROUGH OUR PROGRAMS.

The UPS Store
OUR VERY SUPPORTIVE UPS STORE AT 700 EAST REDLANDS BLVD IN THE CITRUS VILLAGE SHOPPING CENTER CONTINUES TO DONATE A POST OFFICE BOX FOR UNLIMITED USE BY ASSISTANCE LEAGUE ® OF REDLANDS YEAR-AFTER-YEAR.

The Lossett Family Foundation
AWARDS GRANTS TO FUND OPERATION SCHOOL BELL ENABLING US TO CLOTHE 110 STUDENTS WITH SCHOOL ATTIRE FROM K-5 IN THE REDLANDS AND YUCAIPA/CALIMESA UNIFIED SCHOOL DISTRICTS.

Henry Schein
OUR BUSINESS PARTNERSHIP WITH HENRY SCHEIN DENTAL SUPPLY HAS ALLOWED US TO MAINTAIN A LOW-COST, EXCELLENT STATE-OF-THE-ART DENTAL CENTER THROUGH DISCOUNTED SERVICES AND EQUIPMENT, AS WELL AS DONATIONS OF DENTAL PRODUCTS THROUGH THEIR GLOBAL PRODUCT DONATION PROGRAM.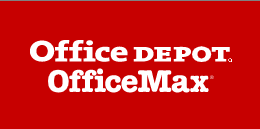 Office Depot
OFFICE DEPOT HAS STEADFASTLY PROVIDED A VERY CHARITABLE DISCOUNT PROGRAM FOR OUR CHAPTER THAT ENSURES SIGNIFICANT REDUCTIONS IN ALL OUR PRINTING NEEDS FOR MANY, MANY APPRECIATIVE YEARS.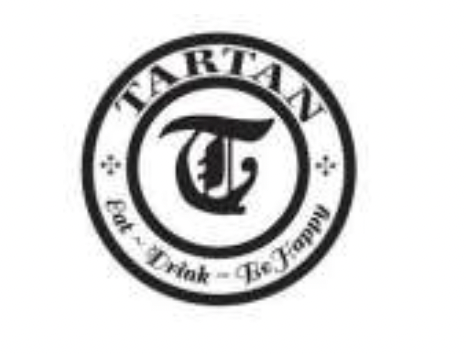 Tartan Restaurant
MANY THANKS TO THE TARTAN RESTAURANT IN REDLANDS FOR HOSTING OUR ANNUAL GIVING TUESDAY FUNDRAISER TO SUPPORT OUR CHILDREN'S AND ADULT'S LOCAL COMMUNITY PROGRAMS.

Bright Funds
WE ARE VERY APPRECIATIVE FOR THIS ALL-IN-ONE PORTAL THAT HELPS NONPROFITS OPTIMIZE WORKPLACE GIVING BY CONNECTING EMPLOYEES WITH THEIR FAVORITE CAUSES. THIS HAS ALLOWED A CONTINUOUS INCOME STREAM THAT SUPPORTS OUR COMMUNITY PROGRAMS.