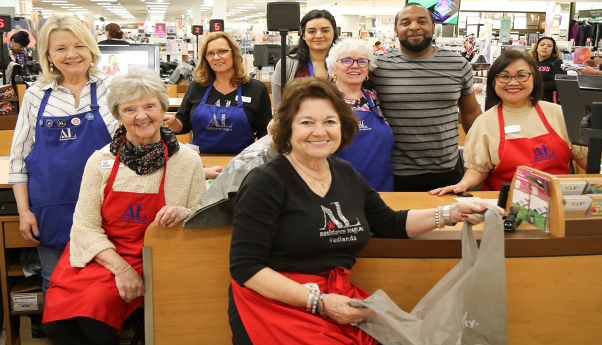 About the Assistance League
SINCE 1890
In response to the San Francisco earthquake, National Assistance League was formed. Today, there are 120 chapters of Assistance League across the United States consisting of over 20,000 members.
SINCE 1931, Assistance League of Redlands' dedicated volunteers have unwaveringly provided essential needs for Redlands communities" under-served population. We are a 501(c)(3) philanthropic nonprofit, nonpolitical, nonsectarian, all-volunteer organization of 135 members. The money for our programs is generated from grants, donations and special events.
Our Assisteens® Auxiliary of 63 amazing young adults provide energetic support that helps our organization enjoy continued success and effective delivery of our philanthropic programs to those in need.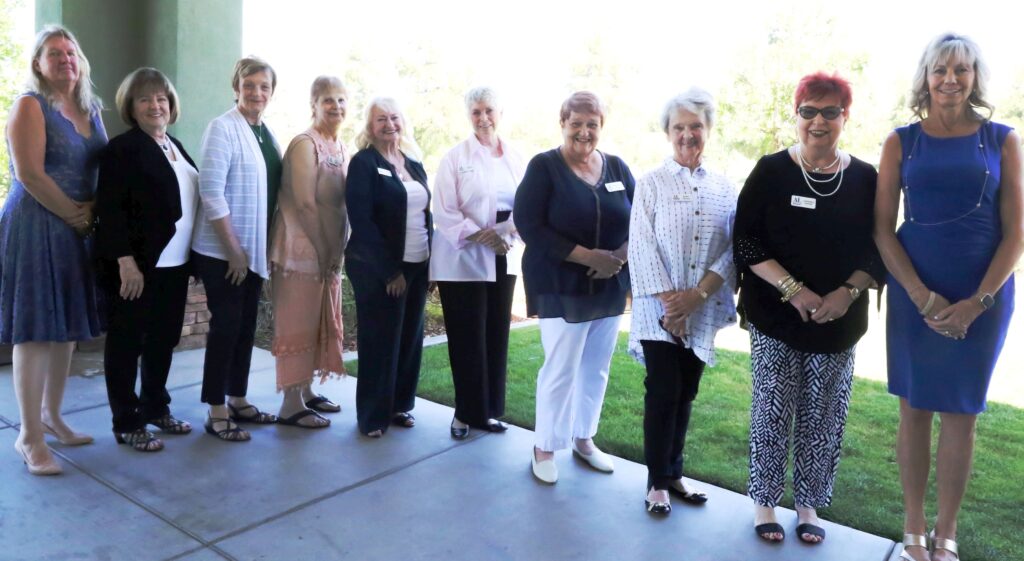 OUR CHAPTER BOARD OF DIRECTORS FOR 2022-2023
(From Left: Gail Smith, V.P. Resource; Ginger Boyd, V.P. Marketing; Louise Schumann, V.P. Administration; Dee Ashley, V.P. Finance; Cesca Nolan, President; Ellen Edgar, Recording Secretary; Shirley Guy, Treasurer; Joan Meier, Philanthropies; Cathrin DeVoe, Parliamentarian & Tanya Van Helden, V.P. Membership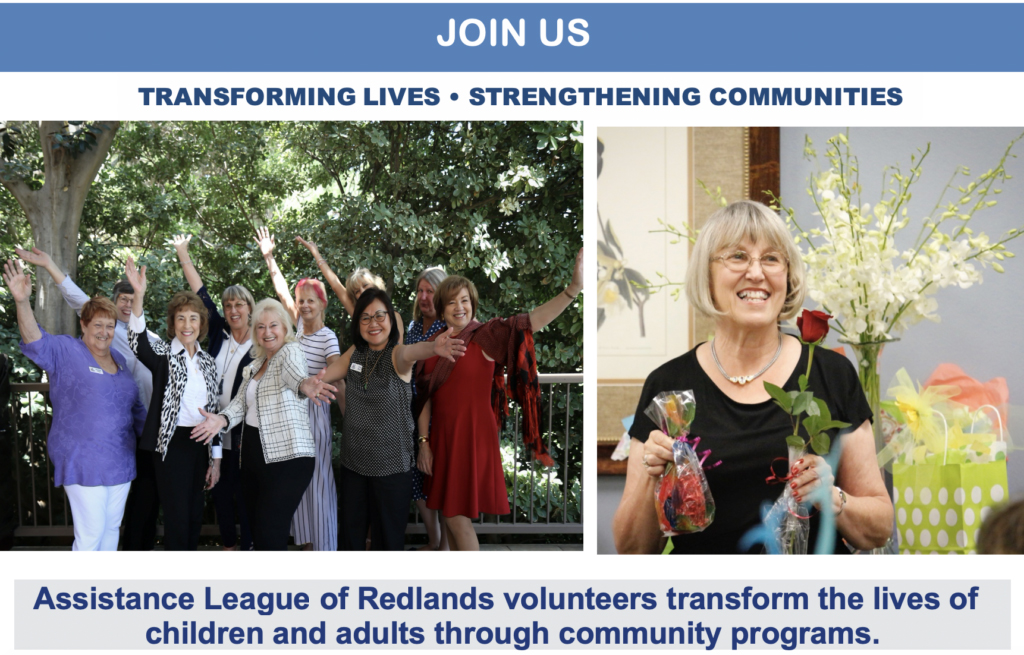 Our wonderful adult volunteer membership is diverse and multi-generational, reflecting the demographics of the community we serve. There are areas of interest for both men and women that enable us to maximize program effectively. As a member, you will enjoy the benefits and rewards of:
Volunteering and serving in your own community
Providing positive change for those in need
Using individual talents to enhance areas of interest
Developing long-lasting friendships
Participating in chapter social activities
During the continuing pandemic variants, we continue to find ways to help our community by identifying their changing needs and developing "work-at-home" projects to fill these needs by members that continue to "sheltering in place".
View our Donor Privacy Policy through link below.
View our most recent Form 990 and Annual Financial Statement through link below
Visit our DONATE page to make an online monetary contribution or make your check payable to "Assistance League of Redlands", 700 E. Redlands Blvd., P. O. Box U290, Redlands, CA 92373, ATTN: Treasurer.
Our Tax ID Number is: 95-2131653