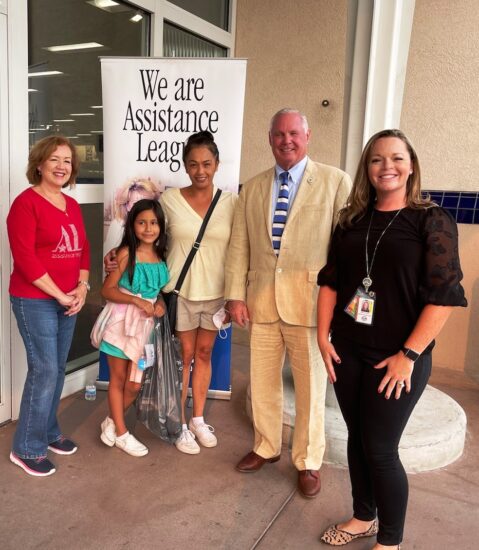 CLOTHING AND SHOES FOR UNDER-SERVED CHILDREN (K-5)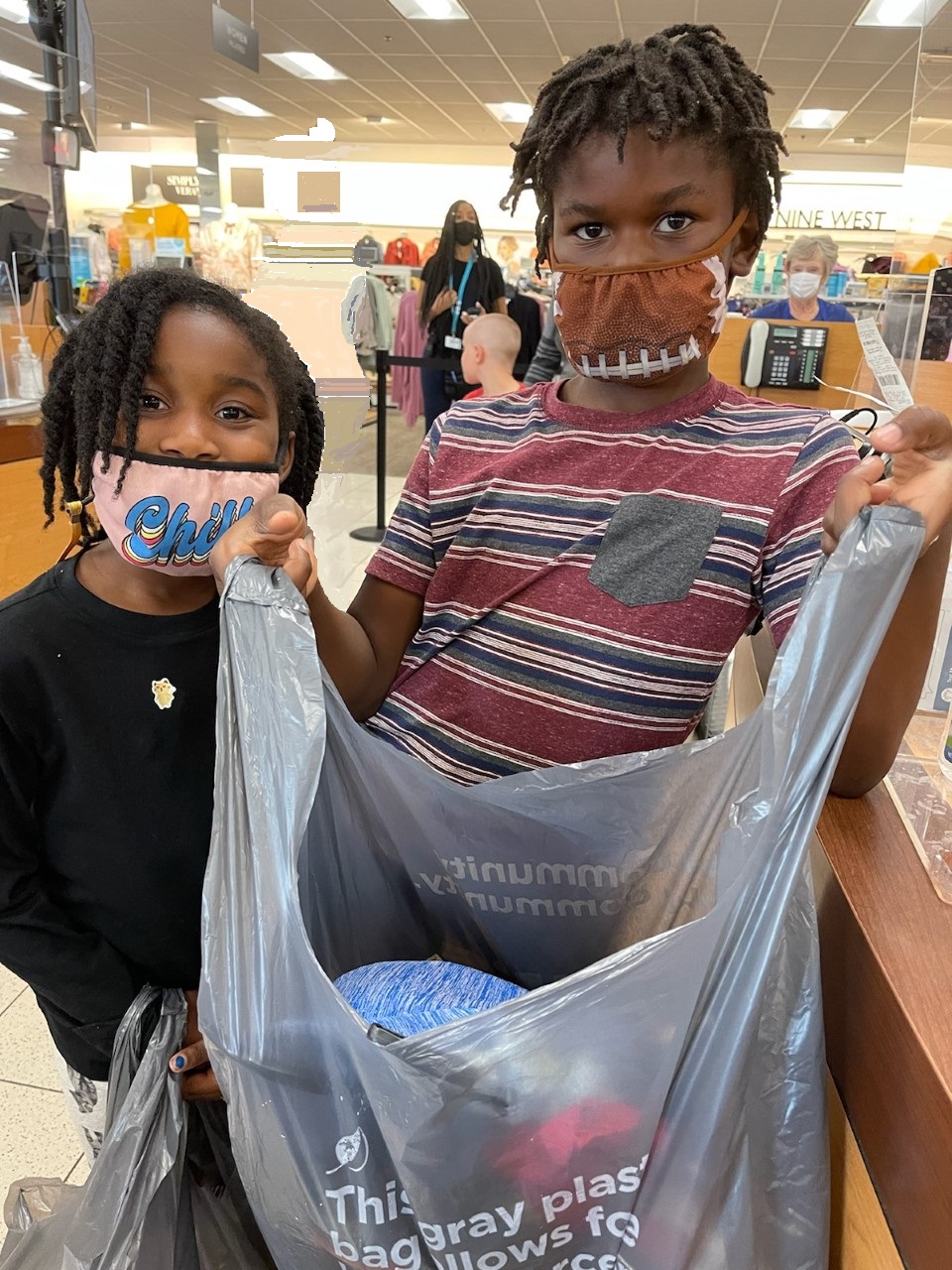 Since the program began in 1992, Operation School Bell Has Provided School Clothes And Shoes To Students In Need.   Assistance League of Redlands, in partnership with Kohl's Department Store, provides a shopping spree per student for approximately 1200 elementary school children in the Redlands and Yucaipa/Calimesa School Districts annually.  Teachers, Special Counselors and other school personnel from the 
Redlands and Yucaipa/ Calimesa School Districts  determine children most in need.  Eligible participants are invited to shop for school-appropriate clothing and shoes during our Spring and Fall Sessions.  Assistance League of Redlands adult members and their Assisteens® Auxiliary work with Kohl's personnel to provide a helpful and friendly atmosphere for young shoppers and their families.   Many children have never had new clothing of their very own. Our rewards are the smiles on the children's faces when they leave the store with their personally selected new shoes and clothes.  Imagine the pride and self-esteem felt by a child going to school wearing the first new clothes he or she has ever owned and the joy felt by the many volunteers and donors that have made such a gift possible.
Operation School Bell is a national philanthropic  program founded in 1958  with humble beginnings as a clothes closet in a Los Angeles school room, after a teacher discovered that members of one family were alternating their days in school because they had to share clothes and there were not enough to go around. Since then the program has served nearly 4,000,000. students in need nationwide.  We are honored to be a part of this national philanthropy.
If you would like to participate in Operation School Bell, please contact your elementary school counselor for assistance.  
We schedule our Fall Session to support the beginning of the new school year and our Spring Session in preparation for warmer days
LOW COST DENTAL CENTER FOR UNDER-INSURED CHILDREN AND ADULTS.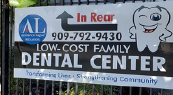 Low-Cost, General Dentistry Services have been provided to needy children and families since 1950. 
Our remodeled, state-of-the-art facility partners with Loma Linda University School of Dentistry and serves over 1,000 under-insured patients a year. Assistance League of Redlands employs a  licensed Dentist, a Registered Dental Assistant  and a Licensed Dental Hygienist.                               Low-Cost, General Dentistry Services include:
Dental health education
X-rays
Cleaning and routine dental procedures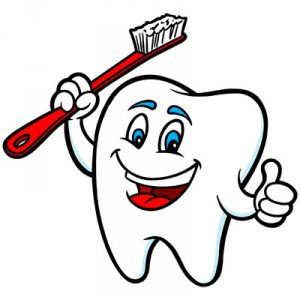 OUR FREE DENTAL SCREENING FOR KINDERGARTEN STUDENTS AND FREE DENTAL CLINIC FOR CHILDREN AND ADULTS HAVE BEEN TEMPORARILY DISCONTINUED DUE TO COVID-19  RESTRICTIONS.  Follow us on our Website at http://alredlands.org and Facebook for updates on availability of these services.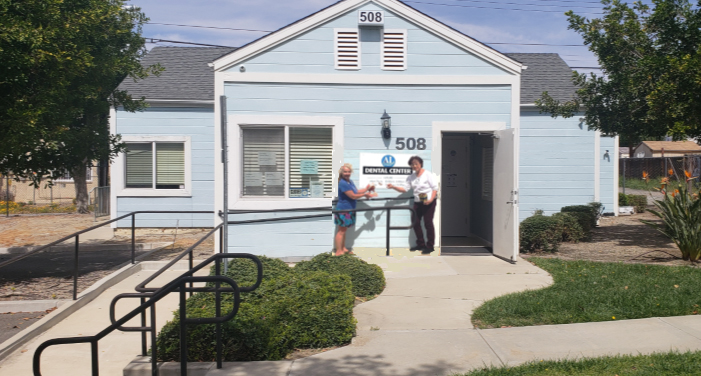 NEW PATIENTS WELCOME – CALL FOR APPOINTMENT:                                                          (909) 792-9430
      HOURS: MONDAY-FRIDAY 8:00 a.m. – 4:00 a.m.
       LOCATED AT: 508 West Colton Avenue, Redlands, CA
Our low-cost Dental Center was awarded the ADA-"Give Kids A Smile" Foundation Grant. We partnered with Henry Schein & Colgate to provide Dental Care Kits to the Redlands Unified School District Elementary Schools.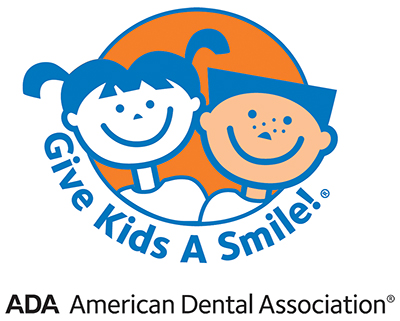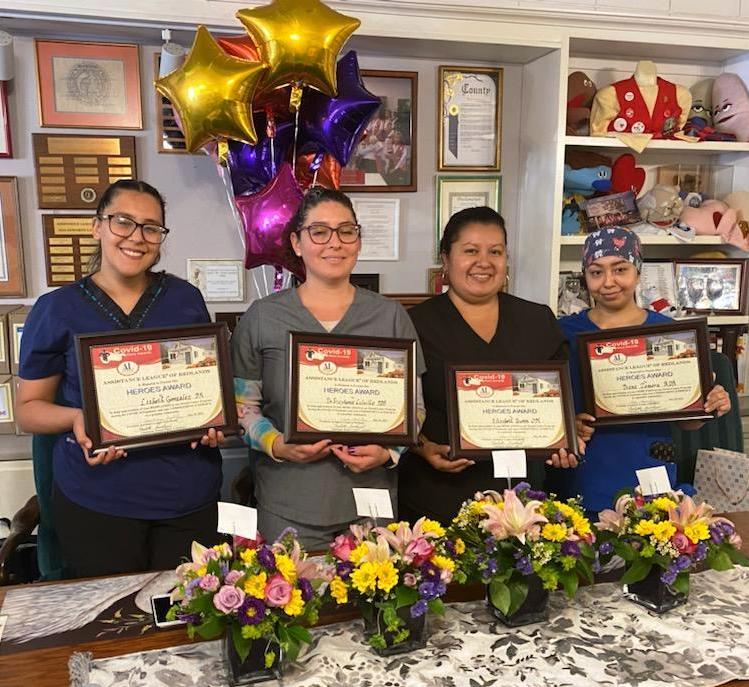 DENTAL CENTER STAFF HEROES
Our Dental Center Committee held a day of celebration to honor our Dental Center Staff who volunteered to stay open with no closures due to COVID since June 8, 2021.  None of the staff members contracted the virus.  
A Heroes Award Luncheon was held in the Camellia Room of Assistance League of Redlands.  The staff was presented with a Heroes Award certificate and floral bouquet.  They didn't hesitate to say "we are here to help the community" despite the fact that dentistry is one of the most at-risk medical groups to the COVID-19 virus.
COMFORTABLE CLOTHING FOR VICTIMS OF ASSAULT AFTER MEDICAL RELEASE.
Kits of comfortable clothing and personal care items have been provided to adult victims of assault following their medical release since 1996.  We  provide sweat shirts and pants, underwear, socks and items for personal care needed by women after being tested by medical professionals for evidence of assault.  Their clothes are kept by officials as part of the evidence file and our Assault Survivor Kits® provide the comfortable clothing they need to wear home, instead of a hospital gown.  Our "kits" represent a compassionate thought that others care during a very trying time.  We collaborate with Partners Against Violence to distribute to hospitals as needed to maintain ready inventory for their assault victims.
Power to Continue Learning Scholarships
SUPPORT  FOR YOUNG WOMEN OVERCOMING ADVERSITY.
Scholarships of $1,000. each are provided to high school graduates for further education.  The Power to Continue Learning Scholarships program is funded and managed by our Professional Women of Redlands Committee whose working members meet in the evening.  They coordinate the candidate selection process with Redlands High School to review applicants and identify (5) outstanding graduates as recipients of these scholarships each year.  For many of these young women, this is just the support and incentive they need to reach for a meaningful career.
Teens-Be-Seen Urgent Essentials
CLOTHING, PERSONAL CARE KITS AND PORTABLE FOOD FOR MIDDLE AND HIGH SCHOOL STUDENTS.
The Professional Women of Redlands, a committee of Assistance League of Redlands, has funded and managed the chapter's Teens-Be-Seen/Urgent Essentials Program since it began in 2001.   Teens-Be-Seen partners with Target to provide gift cards to economically disadvantaged middle and high school students in the  Redlands School District, as well as the Youth Hope Organization for homeless teens.  The student or homeless teen in need receives $125.gift card to shop at Target for new school clothes.  A member of the Professional Women of Redlands accompanies the students to facilitate their shopping experience.  Urgent Essentials was added to the program in 2017 to address the same teen demographic needs as Teens-Be-Seen.  Professional Women of Redlands assembles and provides personal care kits and portable food to Redlands middle and high schools for emergency use by school counselors.  Over 5,000 students and homeless teens benefit by this program each year.
Adapted Physical Education Awards Luncheon
PERFORMANCE AWARDS FOR PHYSICALLY DISABLED CHILDREN.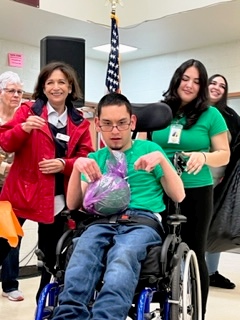 Each year, Assistance League of Redlands holds their Adapted Physical Education Awards
Luncheon with the generous support of community partners. 
Together, we are able to reward approximately 300 physically disabled students from Redlands
Unified School District for athletic achievement.  Awards are presented for the unique and energetic
presentation of their performances through songs, dances and skits they develop with their teachers in
a year-long preparation.
Elementary, middle and high schools are represented at three scheduled events.
The celebration includes catered lunches donated by Bakers Drive Thru and Assistance League of
Redlands whose wonderful members also provide the festive table decor all of which are enthusiastically
enjoyed by these wonderful children.
Adaptive Physical Education Awards Luncheon 2023 (Back In Auditoriums)
Due to the COVID 19 Pandemic this past year, the students were unable to perform in person, or practice with classmates.  SO!  to ease their disappointment and the restrictive effect of sheltering in place, classroom teachers worked with the students to create a performance to be shared through the use of Zoom technology  from their homes. Awards and snacks were provided by Assistance League of Redlands and picked up by the parents prior to their Zoom presentation.  The students loved the online interaction with their classmates and enjoyed the recognition awards and snacks.   We would like to thank the following schools for their partnership in helping make this a memorable event: Cram, Highland Grove, Smiley, Kimberly, McKinley and Kingsbury Elementary Schools;  Clement, Cope, Moore and Beattie Middle Schools; and Redlands, Citrus Valley and Redlands East Valley High Schools.  We would also like to thank the Adapted Physical Education Teachers, classroom teachers and parents for all their considerable support that allowed us to continue this very special event.