OPERATION SCHOOL BELL CLOTHING ELEMENTARY SCHOOL STUDENTS IN THE REDLANDS & YUCAIPA/CALIMESA UNIFIED SCHOOL DISTRICTS
Watch our interview with Mayor Paul Barich (From Left:) Leticia Cervantes, President-Assistance League of Redlands; Kimberly Elementary School Student Myla Ruiz and mom Gloria Chavez; Mayor Barich and Carolyn Cullen, School Counselor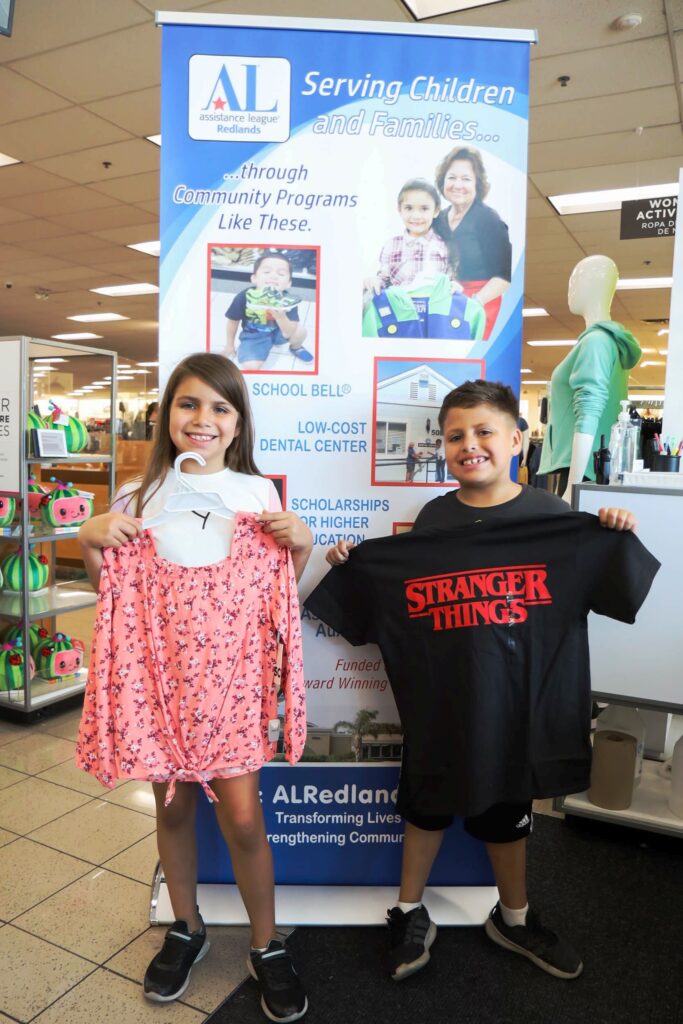 Assistance League of Redlands' volunteers have provided the Redlands' area with beneficial services tailored to meet the growing needs of our communities since 1931.  Our programs have  enriched over 63,195 lives of children and families since our chapter was formed.  Become a member and enjoy the benefits of lifelong friendships, leadership training through real-life experience, and participation in philanthropic programs that directly improve our local communities.
Join the Assistance League of Redlands
Our wonderful adult volunteer membership is diverse and multi-generational, reflecting the demographics of the community we serve. There are areas of interest for both men and women that enable us to maximize best delivery of our program benefits.
VOLUNTEER HOURS SERVING COMMUNITY NEEDS
CHILDREN & TEENS RECEIVED CLOTHING AND FOOD
DENTAL TREATMENTS WERE PROVIDED TO THE COMMUNITY